Katey Loughran, 37, from Coventry, is cured of food phobia after hypnotherapy
Source: Mum eats nothing but egg and chips for 30 years!
There's no denying we're a nation of chip lovers. But for one mum, her obsession with the fried potato sticks was ruining her life.
Katey Loughran, from Coventry, lived on nothing but egg and chips for a staggering 30 years.
The mum-of-two developed the habit aged six and found that the thoughts of putting any other foods in her mouth would make her gag.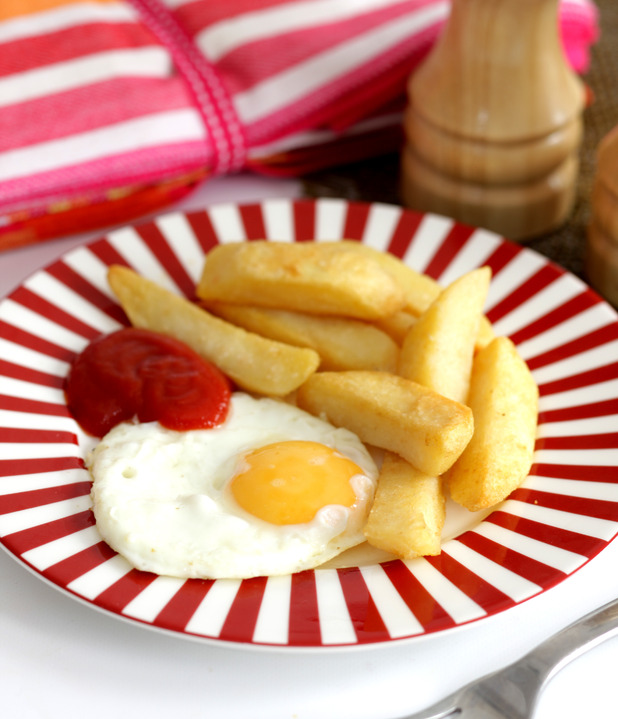 So severe was the situation, that she even tucked into a plate of fried eggs and chips on her wedding day in 2013, while new hubby John and their guests enjoyed something more fitting.
The 37-year-old mum-of-two told the Daily Mail Online : "On the day, everyone thought it was hysterical – it was the highlight of the wedding.
"The only way to cover up my embarrassment was to laugh about it, but I was upset."
But finally Katey has beaten her food demons. Having been diagnosed with Selective Eating Disorder (SED), she sought help from hypnotherapist David Kilmurry, and is now excitedly experimenting with a refreshing new diet.
Katey said: "It feels out of this world to finally put something different in my mouth.
"Now, I've tried baked beans, broccoli, green beans. My plate is growing every day! It's massively changed my life for the better."